Registered with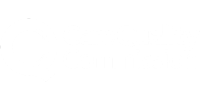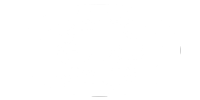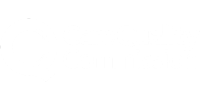 Combined Hair Transplant Technique (FUE + FUT)
At Fortes Clinic, we offer a combined hair transplant treatment that brings aspects of FUE (Follicular Unit Excision) and FUT (Follicular Unit Transplant) together. It's a technique where we give you the best of both procedures so that you can get better results for when hair loss is at an advanced stage. The combination of the two transplant methods is used to achieve high-density hair in the quickest time possible. This is because it allows for the maximum possible number of graft extractions.
How Combined FUE + FUT works
This transplant technique takes advantage of the benefits of FUE and FUT in one go. Both FUE and FUT involve the extraction of hair from a donor region and the surgical insertion into the recipient area, with the only difference being the method of extraction used to obtain the hair undergoing a transplant. FUE comprises the extraction of individual follicular units in groups of 1-3 hairs and surgically inserting them one at a time to the recipient region in the direction of natural hair growth. For FUT on the other hand, a horizontal strip of hair-bearing skin is extracted from the donor area usually at the back and the sides of the scalp which contain several hair follicles. The strip tissue is then divided under the microscope by an experienced team into small grafts (follicular units) with 1-3 hair follicles in each graft. These grafts are then inserted into the recipient area. With each hair transplant method having its own merits, at Fortes, we combine the two procedures to ensure that you get the best results. FUE is usually advisable for clients with a relatively small to medium bald area in men and a small region of hair thinning in women. On the other hand, FUT is advisable for men & women with an extensive balding region. With the combination of the two techniques, you effectively achieve maximum possible coverage of the hair loss region, complete with high-density hair growth, meanwhile greatly reducing procedure time.
We are one of the UKs leading clinics. Take a look at some of our results.
THE Combined FUE + FUT Process
Dr. Saaed, being a hair restoration specialist believes that the combination of the two procedures is an effective way of treating patients who have suffered extreme hair loss. The combined procedure will first involve the extraction of the strip tissues for the FUT and then inalising the process with FUE. By using FUT to obtain hair grafts, we will efficiently achieve the extraction of abundant follicular units all at once. With such a resourceful extraction process, this saves on procedure time and all that is left is the extraction of the remaining grafts prepared one at a time via the FUE method. At the end of the procedure, you will achieve natural hair with more density and thickness. The combination method is sometimes better than just a single hair transplant technique for severe cases of hair loss.
Combined FUE + FUT
starting at...
£1999
Permanent hair replacement

Visibly thicker hair

Create new hairline & look
Summary
To make things as clear as possible, here's a quick highlight of the benefits of using the combined hair transplant technique;
By using both the FUE and the FUT methods, you will achieve the maximum possible coverage of the balding area.
Using the FUT for extraction of the follicular units saves on time because it allows for fast retrieval of many follicular units from the strip tissue.
The final outcome of the procedure ensures that you achieve a high-density pack of natural hair that is thick and healthy.
Saves a lot of time during the extraction of required grafts.
It is an effective hair transplant method for severe cases of hair loss.
Feel free to contact us and book an appointment to get expert advice and a professional treatment plan for your hair restoration. We are always happy to answer questions and aid our clients in making a confident decision about what procedure and outcome will suit them best. Your Hair is our Forte!
FAQs
For most cases, little or no time needs to be taken off. If time off is needed, then a week or so is more than enough. Hats can be worn 1 week after treatment in order to protect the grafts.
First, take a look at our treatments and procedures section to get a feel of what each treatment entails. In-depth conversations will then be had at your consultation, where we will look into the best solution for you. Each case is different, and Dr. Saeed will work very closely with you to decide what's best to do.
No. FUT & FUE are minor cosmetic surgery as well as one of the safest and most popular procedures performed. Our clinic environment provides you with skilled and experienced surgical and nursing staff with hospital standard equipment.
The FUT method is an advanced cosmetic procedure that's completely safe and doesn't require any maintenance. The typical mild side effects that you can experience after this hair transplant process include swelling, redness, itching and a bit of pain. However, you can easily and quickly relieve the side effects through fast-acting prescriptions. Generally, from the very next day of the surgery, you can get back to your daily routine as usual.
In case you were wondering before you qualify for the FUT transplant, there are a couple of factors that we consider for a guarantee of exceptional results. Some of the most vital factors that will determine a successful FUT procedure include:
Patients should have a genetically strong donor supply, i.e. a healthy donor region from where the strip unit will be extracted from.
The scalp should be resistant to any potential autoimmune disorders that may occur. That's because, in some cases, the immune system fails to respond positively as expected and instead attacks the body's own cells. This leads to a condition where the hair cannot be extracted since the scalp is rendered contagious.
Flexibility and stability of the scalp region from which the extraction would take place
You should be free from DUPA: it is a condition whereby the hair does not occur in a distinct pattern and affects both the side and the back of the scalp.
The cause of your hairloss should be determined to decide which treatment would be best for you – if you are experiencing hair loss and you do not know the cause of it, we would recommend for you to have a Trichology appointment – this includes a medical examination and during the consultation, Dr Saaed will examine your head and scalp and go through your medical and hair history to try to determine which factors are causing the hair loss such as lifestyle, hormonal imbalances, immune system and hair care. He can then speak to you in detail about treatment options (which could be medication, topical treatments or other non surgical treatments such as PRP).

Modern, Cosmetic, Hair & Skin Clinic
What Our Clients Say
"I was excited to hear of a more natural treatment for my receding hair. Dr Saaed is a brilliant hair specialist who was recommended to me by a friend. He suggested platelet rich plasma PRP injection. His injecting technique is extremely smooth. I hardly felt a thing and the session was rather relaxing. The location is great and the treatment room was lovely. Can't wait to see the results!"
Our Other Hair Transplant Treatments
talk to our team
Ready to turn back the clock? Book a consultation and we'll build a treatment plan tailored to your needs.
Book aN consultation
Contact Us